Five Colored Contact Lens Collections That are Perfect for Spring
Feb 10,2023 | Unicoeye® | Colored Contact Lenses

The days are getting longer and the sun is shining brighter, reminding us that spring is just around the corner. You may be planning to throw or attend a springtime event, and you'll want to look your best by putting on your most eye-catching makeup look.
Today, beauty accessories have become an integral part of our everyday looks, and colored contact lenses are the cherry on top.
Here, we've carefully selected five colored contact lens collections that will add an extra element of youthful vitality to your spring makeup.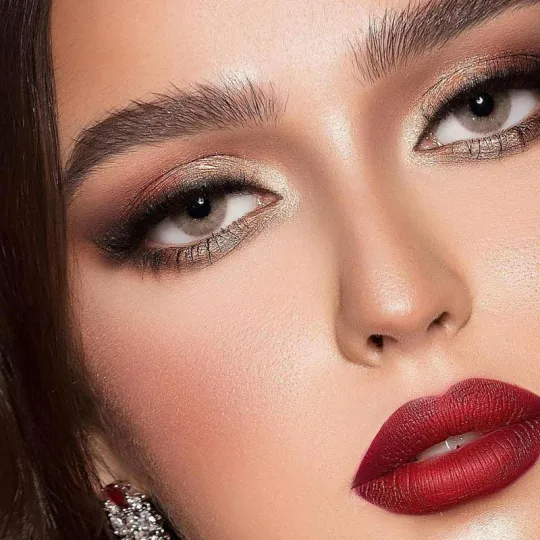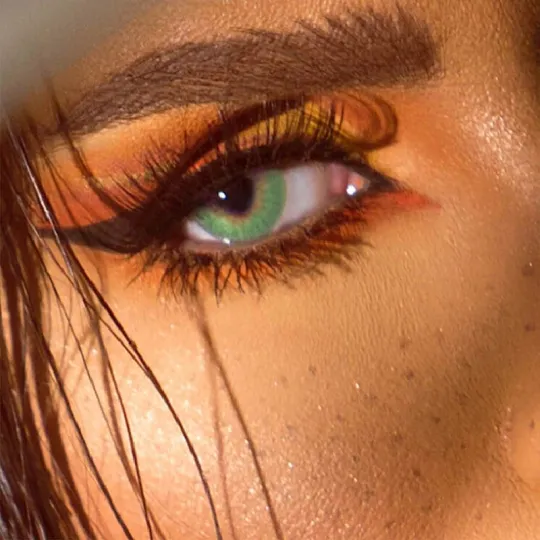 This spring season has been truly dreamy. Everywhere you look, there is something beautiful to take in. This collection is the obvious option for those looking to achieve a fantastical look. With a wide variety of colors and patterns to choose from, you're sure to find something that will make you stand out.
For example, the Fantasy Green contact lenses feature a unique sun-like pattern around the pupil that blooms outward to a misty limbal ring, creating a stunning tonal balance. Dear, pair these lenses with some smoky eye makeup and your spring style will be taken to the next level.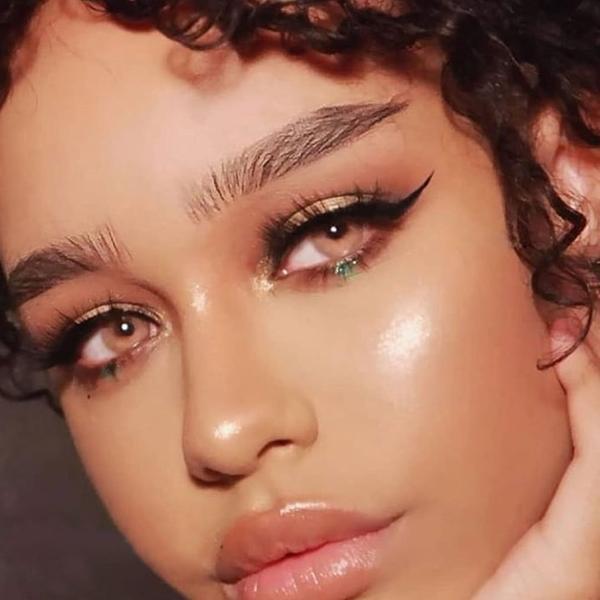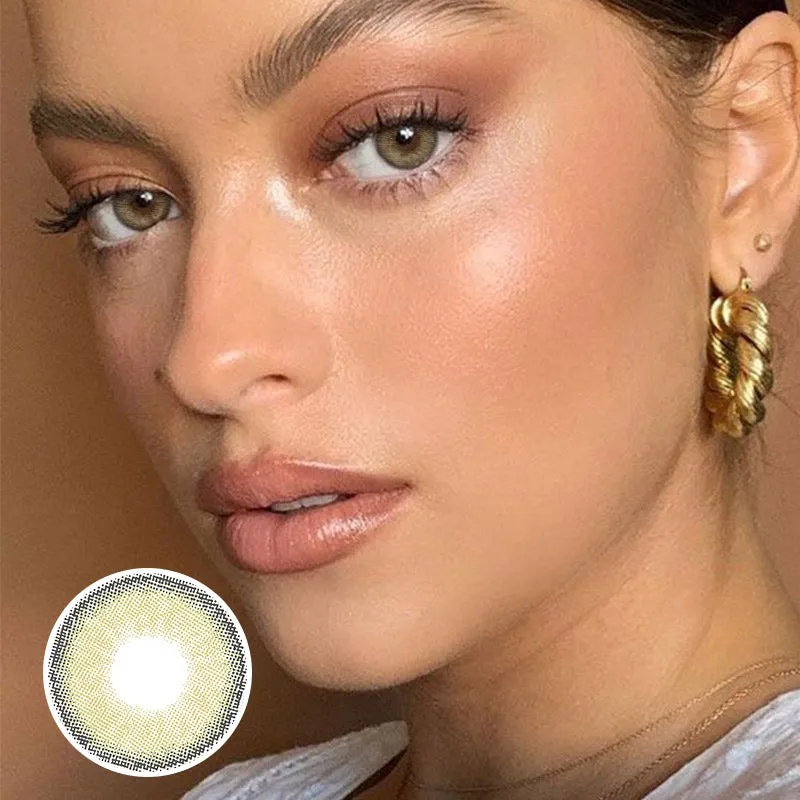 This collection contains a variety of colors that reflect the beauty of spring! From the bright yellows of daffodils to the deep purples of crocuses, these lenses capture the vibrant hues of the season. Whatever you prefer, you can instantly enlarge your eyes and make them sparkle in new and beautiful colors that will complement various styles of makeup.
The Ochre lenses are subtle enough to look natural but striking enough that they demand a second glance from everyone you meet. Similarly, the Candy Green lenses will have you looking as cute and sweet as a matcha cake. Their irregular dark gray limbal ring naturally enlarges the wearer's eyes, giving you the fresh spring vibes you're looking for.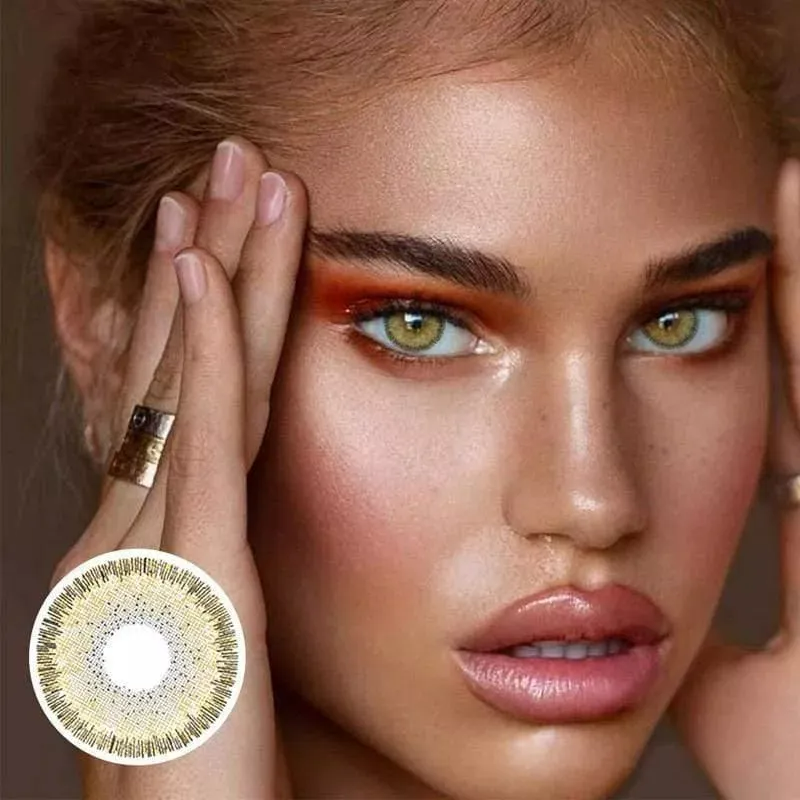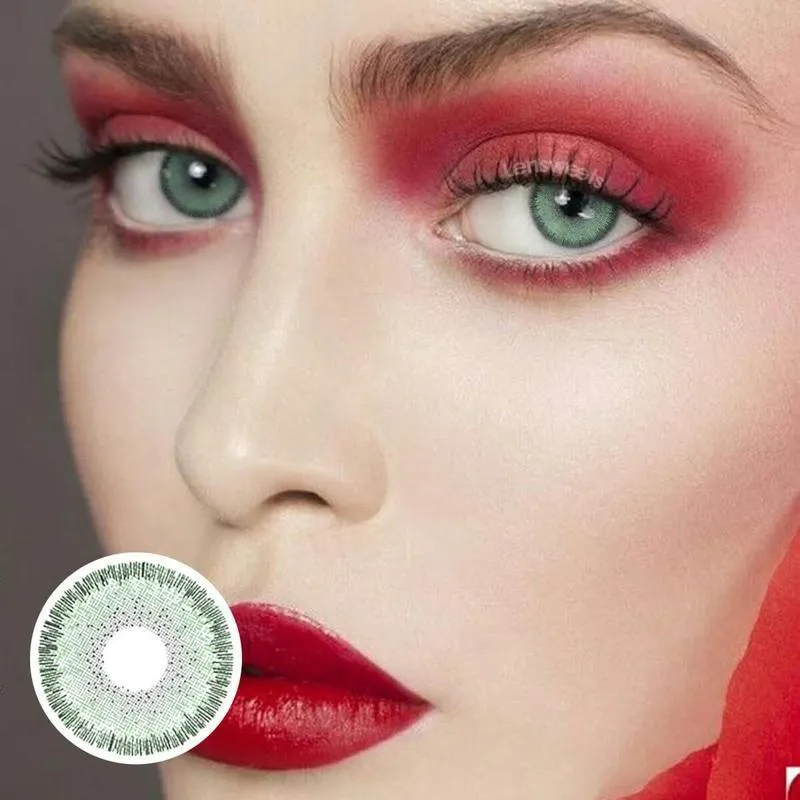 Spring is the perfect time to get outside and enjoy the beauty of nature. If you're looking for something to enhance your natural spring makeup, the Magic Collection should be perfect for you. All the lenses in this collection feature a special limbal ring consisting of irregular parallel lines in a shade that's complementary to the main lens color.
The speckled inner ring will camouflage your original eye color, while the dark outer rim will enlarge and brighten your eyes without looking too dramatic. This also makes them perfect for everyday wear, as they're just unique enough to turn heads as you walk by. Our Magic Grey lenses will give you an alluring, sophisticated look that others can't look away from.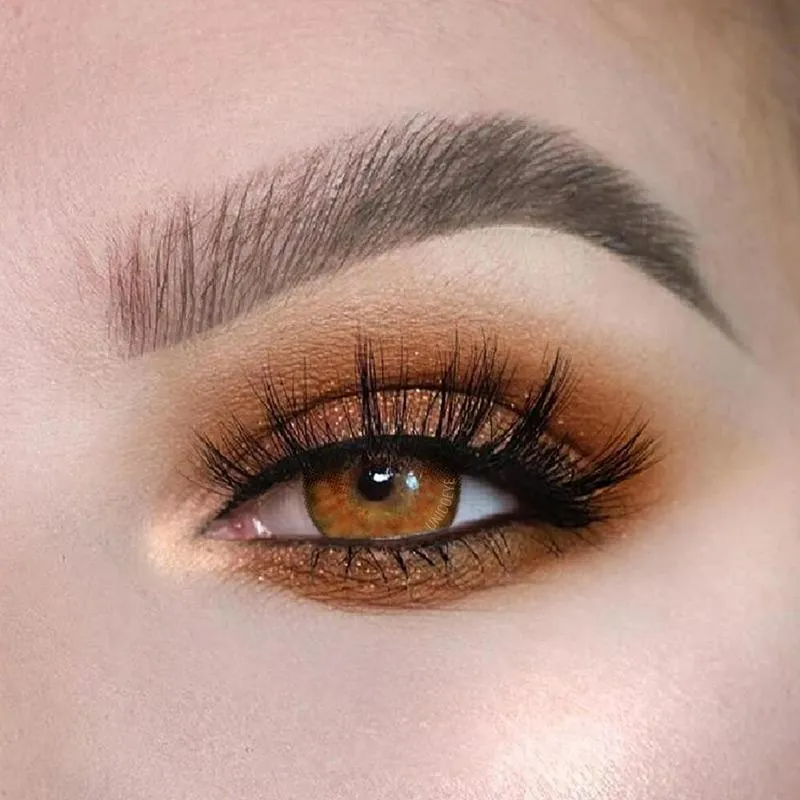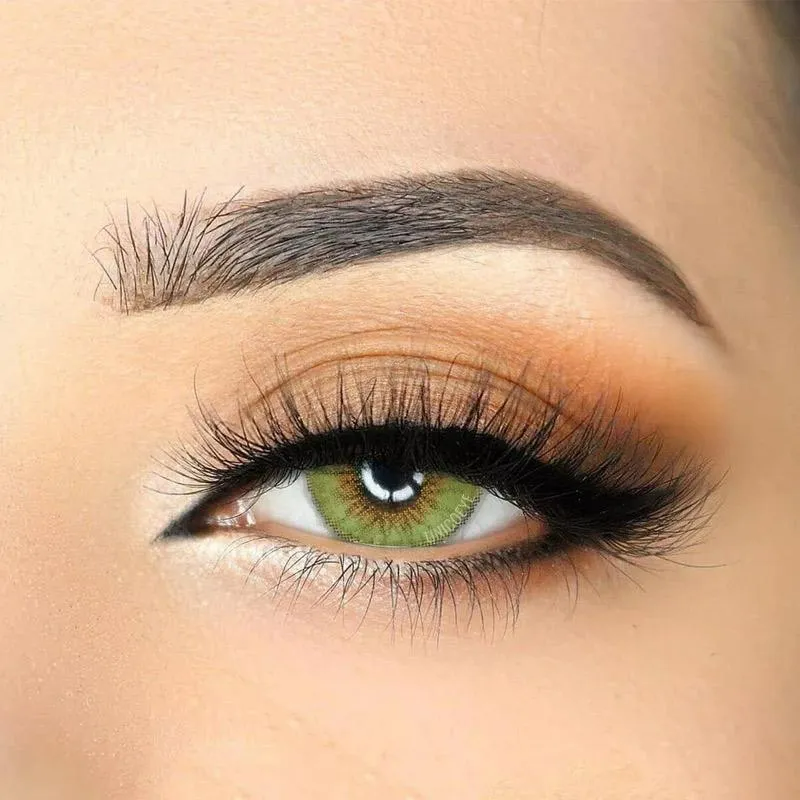 Whether you are looking for a subtle hint of spring or a bold aesthetic, then lenses from the 3-Tone collection are definitely the best way to go. These lenses incorporate three color shades into one design to create rich dimensionality and intense shine. Available in several different tints, they can match any complexion, hair color, or makeup look, regardless of your natural eye color.
The most popular pick from this collection is the 3-Tone Honey lenses. These lenses feature a brown inner ring, a honey-gold middle ring, and an irregular black outer ring, all of which combine to instantly enlarge your eyes and give them a striking hazel color. Such a unique color palette is sure to enhance all kinds of makeup looks, so run wild and be imaginative this spring!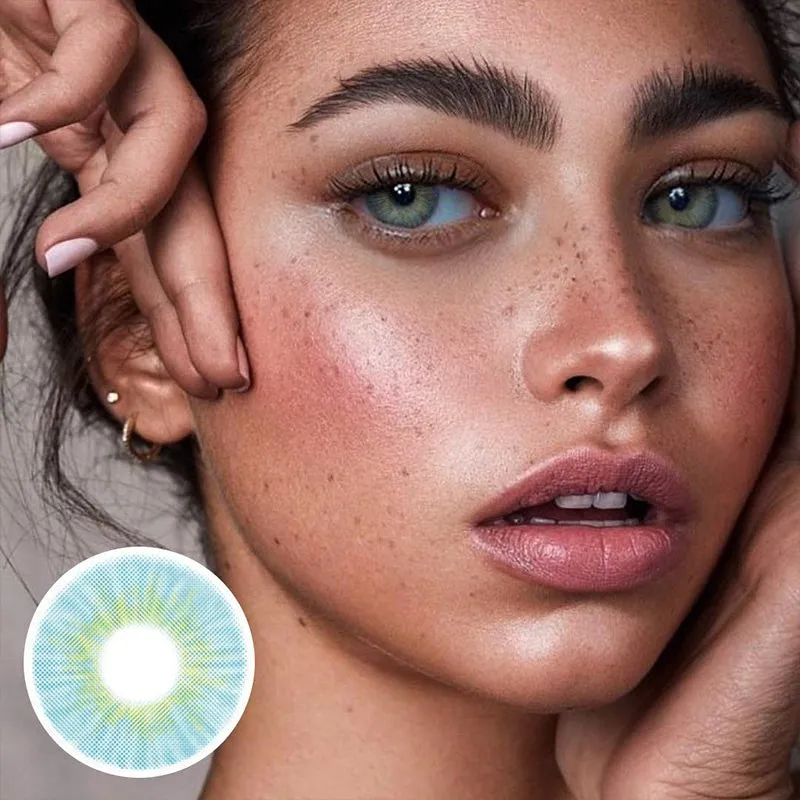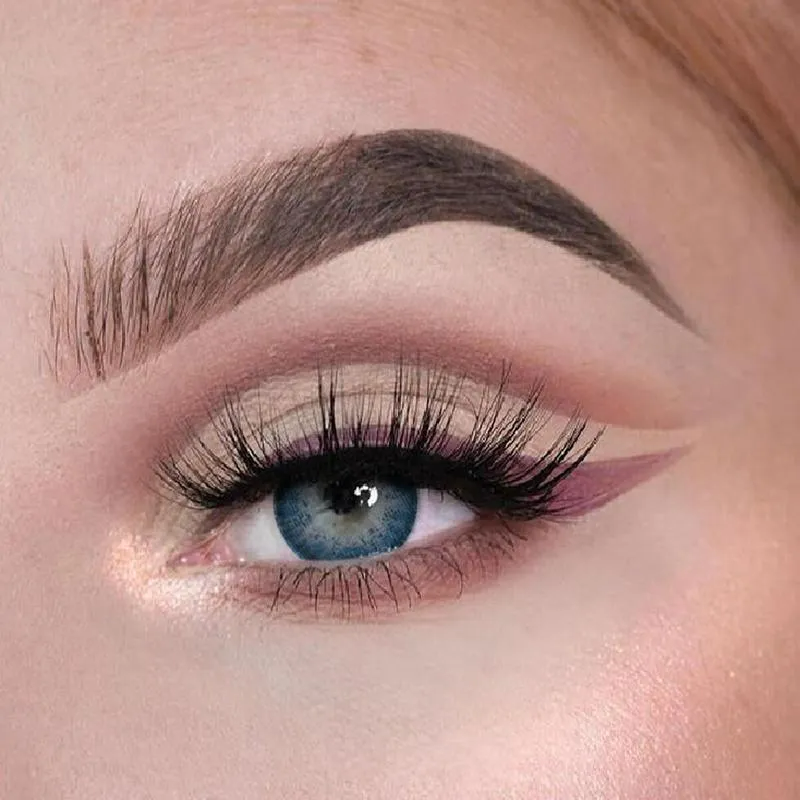 The Ocean Collection is the way to go for those looking to add magic and radiance to their eye makeup. These lenses are available in a variety of colors, primarily on the natural spectrum, but with a mesmerizing twist.
If you want your eyes to sparkle like precious diamonds, the Ocean Blue lenses are your new best friend. This shade has tons of personality, having been designed to reproduce the deep, mysterious colors of the sea. With rich and diverse tones, these lenses are sure to bring you the beauty of spring and give you a fresh look this spring.
How to get the best price? Buy our lenses now and get extraordinary discounts:
Buy 2 Get 1 Free
Buy 3 Get 3 Free
Buy 5 Get 6 Free
Welcome to check out our colored contact lens collections that are perfect for spring. With these lenses, there's no place you can't go and no outfit you can't put on. You can confidently show off a variety of eye colors and accessorize each outfit perfectly all spring long!
Comment