Halloween highly recommended series
Oct 06,2022 | Unicoeye® | Colored Contact Lenses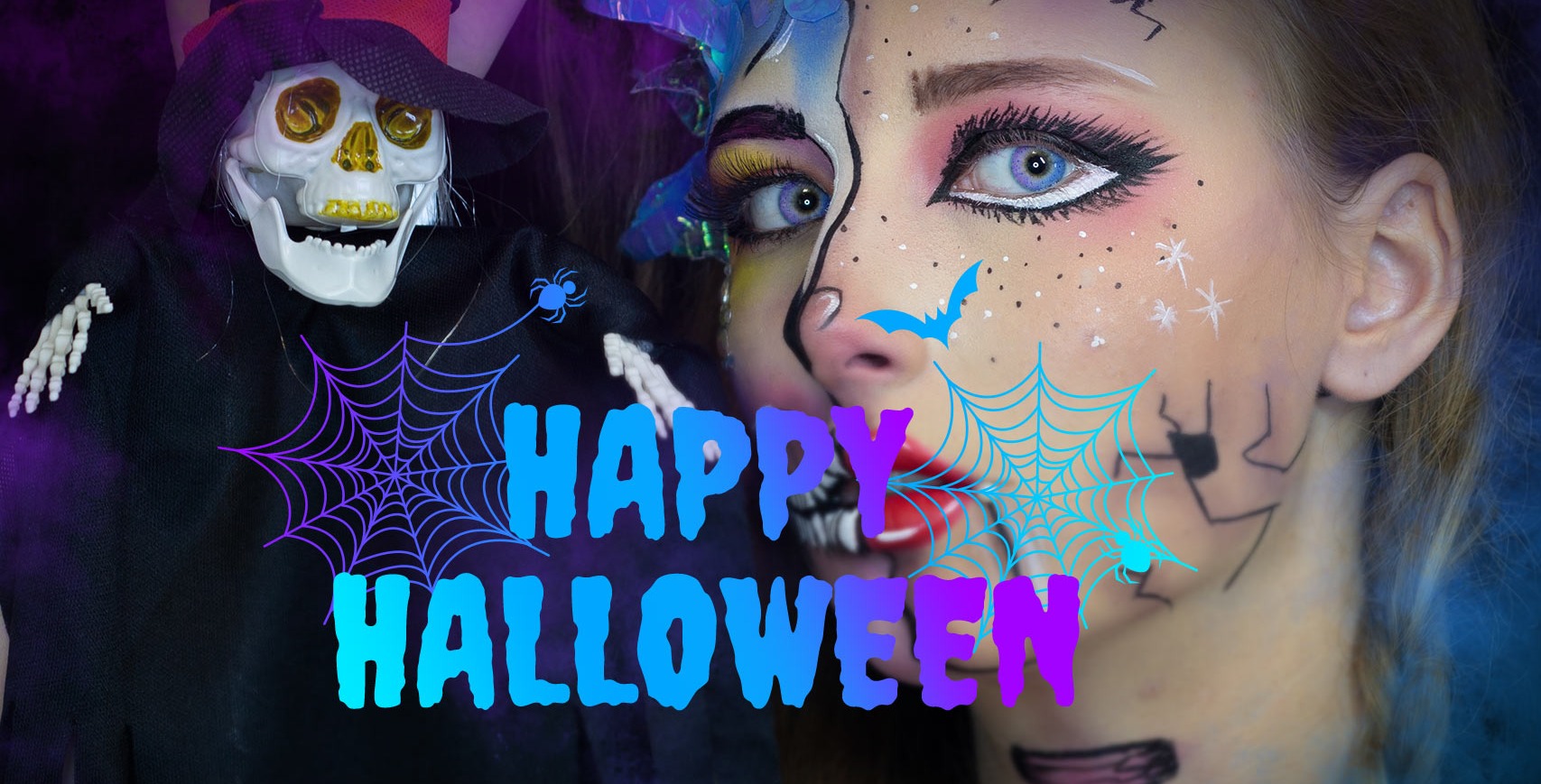 Twilight Yellow Cosplay Prescription Contact Lenses
A mysterious creature's gaze pierces the darkness with a bright, pale-yellow hue. Thanks to the unusual nature of daffodil-yellow eyes, anyone wearing the Twilight Yellow lenses can evoke a freaky feeling and take on the look of a demonic figure to grab attention from all directions. On Halloween night, whether you're drawing in tonight's unlucky prey for a midnight meal or attracting your latest suitor, these contacts are guaranteed to make an unforgettable statement.
Twilight Green Cosplay Prescription Contact Lenses


Entice a beautiful mermaid that rests at the bottom of the ocean with a pair of alluring seafoam green contact lenses. These seafoam green contacts will give you an alluring and mysterious look. Their soft green color makes them perfect for anyone who wants to add a touch of the ocean to their look. Whether you're getting ready for a costume party look or an everyday look, our Twilight Green contacts are the perfect way to make your eyes stand out.
Blind White Cosplay Monthly Contact Lenses
When you put on a pair of Blind White contacts, you will feel like you have become something completely hypnotic. The pools of solid white will cover your natural eye color and imbue you with a ghostly charm usually only found in ethereal beings or undead beasts. They are also a great way to add an extra touch of horror to the wearer's costume and will scare everyone at any Halloween party!
Circle White Cosplay Monthly Contact Lenses
The Circle White lenses feature a snowy-white background and make them pop even more with a rich black ring outlining the iris. They create an effect reminiscent of a cel-shaded comic book character or a freaky illustration of a living skeleton. And they are also perfect for undead creatures or black-and-white characters with piercing pale eyes. If you're looking for a unique and eye-catching pair of lenses, look no further than our Circle White lenses.
Midsummer Purple Monthly Contact Lenses
To become an otherworldly cosmic being, our Midsummer Purple Contact Lenses are just what you need! With hypnotic purple galaxies sparkling in your eyes, you'll be sure to stand out. They combine a mesh pupil with a purple iris for a striking effect without sacrificing your entire field of vision. With these lenses, the pattern of lavender starlight will dance in your eyes, creating a dazzling aura of mysticism and magic all around you.
Ragdoll Cat Blue Cosplay Monthly Contact Lenses
The Ragdoll Cat Blue contacts always stand out from other cat eye lenses. They can create a gorgeous yet subtle effect with a unique oval-shaped pupil, making everyone around you do a double take. A soft turquoise coloration completes the illusion of an anthropomorphic cat creature, allowing these lenses to be either alluring or unsettling. Whether you're dressing up for a costume party or just want to add a touch of feline allure to your everyday look, these lenses are the perfect way to do it.
Annulus White Cosplay Monthly Contact Lenses
Wearing Annulus White lenses is an easy way to add a creepy feeling to any outfit or makeup. They give you a striking gaze and make everyone who meets them suddenly get a shiver down their spine. The large pupil design adds unnatural energy to these lenses, resulting in a stark, wintry look that will make you feel like a soulless phantom haunting the old house on the edge of town.
Comment