Nonno Red Prescription Monthly Contact Lenses |
Arrive in 2-6 business days
🧡The Nonno Red Colored Contact Lenses in Daily will give you the creepy blood-thirsty stare of a vampire making them the perfect Halloween contact lenses.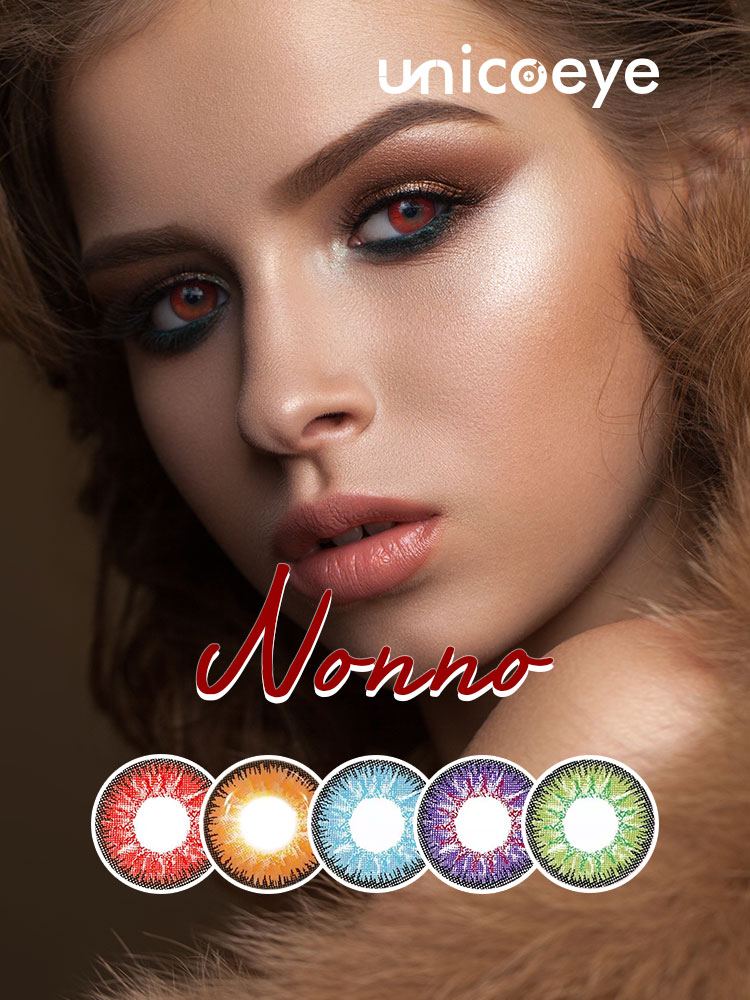 US Warehouse: Arrive in 2-6 business days. Area: United States ONLY.
Designed to blend well with any natural eye color, even dark ones!
Material: HEMA
Color: Nonno Red
Item Type: Colored Contact Lenses
Lens BC: 8.8mm
Center Thickness: 0.08mm
Diameter: 14.3mm
Water Content: 38%
Replacement Cycle: 1 Month
Packing Specification: 1 Pair of Lenses
Prescription Power: 0.00~-6.00
Plano Lenses: If you do not require correction, please select 0.00 power.
Different correction for each eye: If you require a different correction for each eye, you will need to orders 2 boxes: one with your left eye correction and the second with your right eye correction. Unfortunately, we cannot open the original packagings and mix your prescriptions.
*Packaging Updating. New and old packaging will be shipped randomly.